{category.name}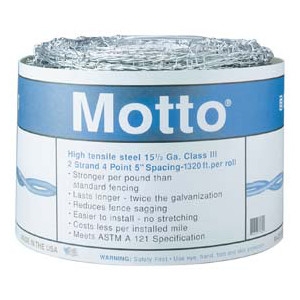 UPC: 736763718004
SKU: 08117090
Motto 4-Point High Tensile 15.5 Gauge Barbed Wire has a breaking strength equal to standard 12.5g barbed wire, but is half the weight of standard barbed wire. Motto is Class 3 galvanized for 2-3 times the life expectancy of Class 1 galvanization. The high tensile line wires used in Motto allow for increased post spacing. 5" barb spacing.  1350 feet.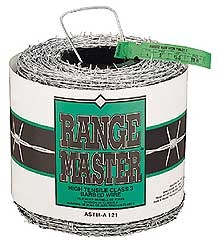 UPC: 000251072030
SKU: 08117094
Model Number: 30052
Range Master 4 point high tensile wire is 15.5 gauge, Class 3 galvanized, with 5 inch barb spacing. 80 rod roll or 1,320 feet.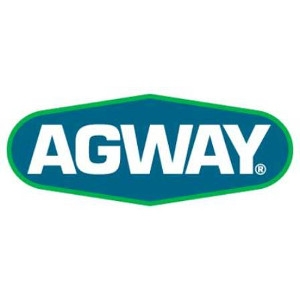 Offered By: Middlebury Agway Farm & Garden
Everyday is Veterans & Active Duty Military Discount Day! 10% off merchandise that's not already on sale! (some restrictions apply). Contact us for details. Not valid with any other discounts or sales.
Valid: 01/24/2019 - 01/24/2025
Offered By: Middlebury Agway Farm & Garden