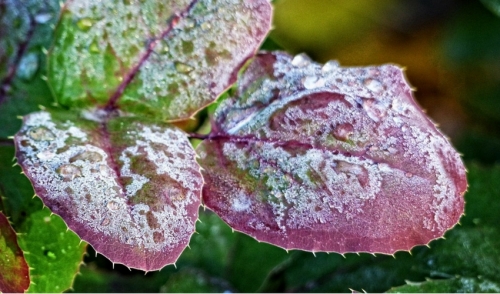 Ah, Fall. The leaves change, it starts to cool down. We don sweaters and boots. Maybe even light a fire in the woodstove or fireplace. Cozy up the house with blankets and leafy pillows. Don't forget the gardens! It is time to start pulling up the dead tomato plants, and other veggies. If you had blight on your tomatoes or potatoes, put that in a bag and throw away in the trash.
After removal of your vegetable garden debris, it is time to amend the soil. If you are unsure of what your soil needs, it is not too late for a soil test. Cover crops, such as rye and other so called "Green Manures," can be planted to amend soils as well. Don't forget to plant your garlic. Leave Brussels sprouts, kale, broccoli, and cauliflower. These taste better after they have had some cool nights.
If you garden is in raised beds it is best to apply compost and manures to amend. It is wise to use black plastic to cover the bed frames. You can staple it to the wooden sides of the beds. This helps protect the soil from weed seeds. In the spring when you remove the covering, there will be no weeds and the soil will be warmed.
In the flower bed, I like to clean up fallen foliage from roses. This I put in a bag as well and throw in the trash. Just as a preventive measure from disease. I completely cut down my peonies. Then trim my iris to about 3 inches. I leave coneflower and sunflowers uncut for the birds to enjoy the seeds. I leave Autumn Joy Sedum uncut, only because it looks lovely with a frost or cover of light snow.
If you check the weather and see that you have four weeks until your first frost, now is the time to divide spring –bloomers. This includes Iris, Dianthus, Primroses, Hostas, and Perennial Geraniums. Even later flowering plants, such as Black Eyed Susans, coneflowers and yarrows.
While cleaning up and pulling up large annuals, dig a little deeper and put in some bulbs. We all need the hope of spring in our hearts when the snow flies.